The Unsettling Link Between Sleep Deprivation and Mental Health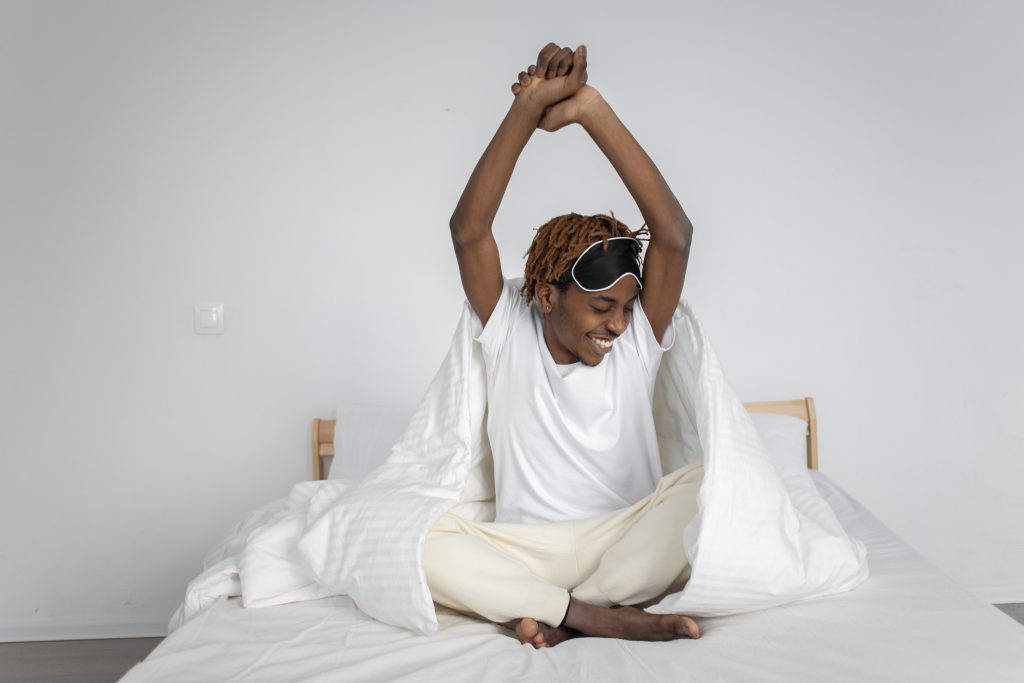 Sleep frequently takes a backseat to our busy schedules and endless responsibilities in today's
fast-paced world. We sacrifice sleep to meet work deadlines, catch up on television shows, or
scroll through social media late into the night. Most fail to realize that the lack of sleep can
significantly influence our mental health. This blog post will explore the unsettling link between
sleep deprivation and mental well-being and provide essential sleep hygiene tips for better sleep.
The Importance of Sleep:
Sleep permits our minds and bodies to recharge and rejuvenate, crucial in regulating various
bodily functions, including memory consolidation, emotional regulation, and hormone
production. When we consistently fail to get enough sleep, these processes are disrupted, leading
to various mental health challenges.
Mood Disorders:
The most obvious effect of sleep deprivation is its impact on our mood. Research has shown that
individuals who experience chronic sleep issues are at a higher risk of acquiring mood disorders
such as depression and anxiety. Sleep deprivation can intensify negative emotions, increase
irritability, and decrease one's ability to cope with stress. It creates a vicious cycle where poor
sleep contributes to emotional distress, while heightened emotions make it harder to achieve
restful sleep.
Cognitive Impairment:
Sleep can significantly impair cognitive functions such as attention, concentration, decision-
making, and problem-solving. When we are sleep deprived, our ability to process information
efficiently and retain new knowledge is compromised. This can affect academic or work
performance and lead to frustration and inadequacy. Prolonged sleep deprivation can also
increase the risk of developing cognitive disorders like Alzheimer's disease, dementia, and later
in life.
Psychiatric Disorders:
Sleep disturbances are closely associated with various psychiatric disorders. For instance,
insomnia is often considered a symptom of conditions like bipolar disorder and schizophrenia.
Individuals with post-traumatic stress disorder (PTSD) often experience nightmares and
disturbed sleep patterns. Addressing sleep problems is crucial in managing and treating these
psychiatric disorders effectively.
Reduced Stress Resilience:
Adequate sleep is essential for our bodies to recover from the day's stressors and restore balance.
Sleep deprivation weakens our ability to manage stress effectively. When we are sleep-deprived,
even minor stressors can trigger an exaggerated response, leading to increased anxiety and a
diminished capacity to cope. This heightened stress response can further disrupt sleep by creating
an unhealthy cycle that can be difficult to break.
Sleep Hygiene Tips for Better Sleep:
Stick to a Schedule: Establish a regular and consistent sleep plan by going to bed and
waking up simultaneously, even on weekends. This helps regulate your body's internal
clock and promotes better sleep quality.
Create a Restful Environment: Make sure your bedroom is conducive to sleep. Keep it
calm, dark, and quiet. Consider using earplugs, eye shades, or white noise machines if
needed.
Limit Electronic Devices: The blue light emitted by electronic devices can interfere with
your sleep. Avoid screens, such as smartphones, tablets, and computers, at least an hour
before bedtime.
Wind Down Before Bed: Establish a relaxing bedtime routine to signal your body that it
is time to sleep. Participate in calming activities without screens, like taking a warm bath,
reading a book, or performing relaxation skills such as meditation or deep breathing.
Avoid Stimulants: Minimize or avoid consuming caffeine, nicotine, and alcohol
incredibly close to bedtime. These substances can disrupt sleep patterns and hinder your
ability to fall or stay asleep.
Exercise Regularly: Engage in regular physical activity, but try to finish exercising at
least a few hours before bedtime. Exercise promotes better sleep but can also increase
alertness if done too close to bedtime.
Manage Stress: Practice techniques like journaling, mindfulness, or talking to a therapist
or trusted friend. Find healthy ways to cope with stress, which can significantly impact
your sleep quality.
Sleep is not merely a luxury but a fundamental necessity for our mental health and overall well-
being. The negative consequences of sleep deprivation on mental health cannot be overstated. By
prioritizing sleep and implementing these sleep hygiene tips, you can promote restful sleep and
protect your mental health. Remember, taking care of your mental health starts with taking care
of your sleep. Commit to establishing healthy sleep patterns, and you'll give yourself the best
chance for a balanced and fulfilling life.