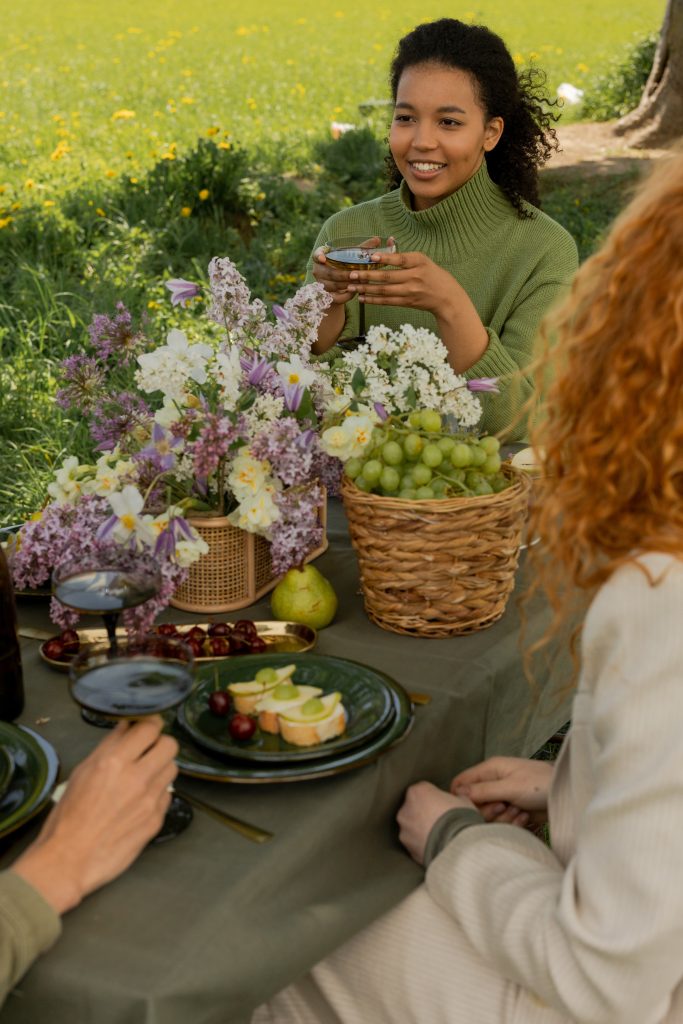 The proverb, "You are what you eat," perhaps has never been more significant than in our
modern society, where fast food is often the go-to for our busy lives. Have you ever
contemplated the effect of your dietary habits on your mental health? More than just the fuel for
our physical bodies, the food we eat can profoundly affect our mental and emotional well-being.
Nutrition: The Building Blocks of Your Brain
The brain is an extraordinary organ, comprising about 2% of our body weight but consuming
approximately 20% of our daily energy intake. It is a hungry organ, and its nourishment
determines its functionality. The brain's primary food is glucose, derived from carbohydrates.
Beyond glucose, the brain requires a range of vitamins, minerals, amino acids, and essential fatty
acids for optimum function. B vitamins, particularly B12, B6, and folate, are critical for creating
and functioning neurotransmitters, facilitating communication between brain cells. Omega-3
fatty acids, for example, are crucial for brain health and are found in fatty fish and certain seeds.
Moreover, specific micronutrients like iron, iodine, and zinc have been associated with cognitive
function and mental performance. Deficiencies in these essential nutrients may impair brain
function and cause various psychological difficulties, such as anxiety, depression, and attention
deficit hyperactivity disorder (ADHD).
Nutrition and Mental Health: An Interplay
Over the years, numerous studies have found a strong correlation between diet quality and
mental health. A poor diet characterized by high sugar, processed food, unhealthy fats, and low
nutrient density has been linked with increased risks of multiple psychological difficulties,
including depression and anxiety.
On the other hand, a high-quality diet rich in lean proteins, fruits, vegetables, whole grains, and
healthy fats is associated with better mental health outcomes. For instance, the Mediterranean
diet, praised for its high content of vegetables, fruits, lean proteins, and healthy fats, has been
linked to lower rates of depression and improved mental well-being.
The Gut-Brain Axis: A Two-Way Street
The connection between nutrition and mental health is strongly linked to our gut health. Your
gut, often called our "second brain," is home to trillions of microbes that play an essential role in
our overall general health, including mental health.
The brain and gut communicate bidirectionally via the gut-brain axis, meaning our gut health can
influence our mental state and vice versa. Healthy gut microbiota, fostered by balanced and
varied diet rich in fiber, lean protein, and fermented foods, contributes to better mental health. In
contrast, an unhealthy gut can increase the risk of mental health disorders.
Taking Control of Your Mental Health Through Nutrition
Recognizing the role of nutrition in mental health can empower us to make healthier dietary
choices. Here are some steps you can take:
Embrace a Balanced Diet: Incorporate a wide range of nutrient-dense foods into your
meals, including whole grains, lean proteins, fruits, vegetables, and healthy fats.
Limit Processed Foods: Try to reduce your intake of processed foods, which often
contain unhealthy fats, high levels of sugar, and additives.
Foster Gut Health: Include prebiotic (fiber-rich) and probiotic (fermented) foods to help
maintain a healthy gut microbiome.
Stay Hydrated: Be sure to drink plenty of water throughout the day. Dehydration can
affect your mood and cognitive function.
Consider Nutritional Supplements: If you cannot get enough nutrients from your diet
alone, consider supplements. However, remember to consult with a healthcare
professional before taking anything with medications.